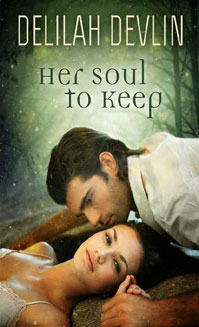 Published by Delilah
Genre: Contemporary
vampire
Series: Part of the My
Immortal Knights
Format: eBook
On Sale: May 25, 2011
One night of pleasure…
His name is Viper—a dark mysterious enigma who rules the seedy, dangerous vampiric underworld. For one night, he will escape his murky prison and tempt an innocent.
…can last a lifetime…
Beautiful Mariah haunts him. Lures him from his den with a glimpse of his past. One she doesn't remember. This night, he'll be her dream lover. He'll seduce her, make her fall in love with him—then leave her. Again.
One night of pleasure is all they must know.
Warning! This novella is an erotic paranormal love story. Expect explicit language, frequent, copious sexual antics, an insatiable vampire, and a woman whose world is about to be rocked.
Novella length: 10,000 words
Review: This short story was very good and I hated to see it end, but I loved
how Delilah captivated me till the very end. The writing was tight,
the story flowed at an even pace and the characters were well written.
Delilah writes love scenes that are sensual, have you holding your
breath and leave you wanting more. HER SOUL TO KEEP delivers
delightful characters to root for and a romance that will leave you
aching for more.